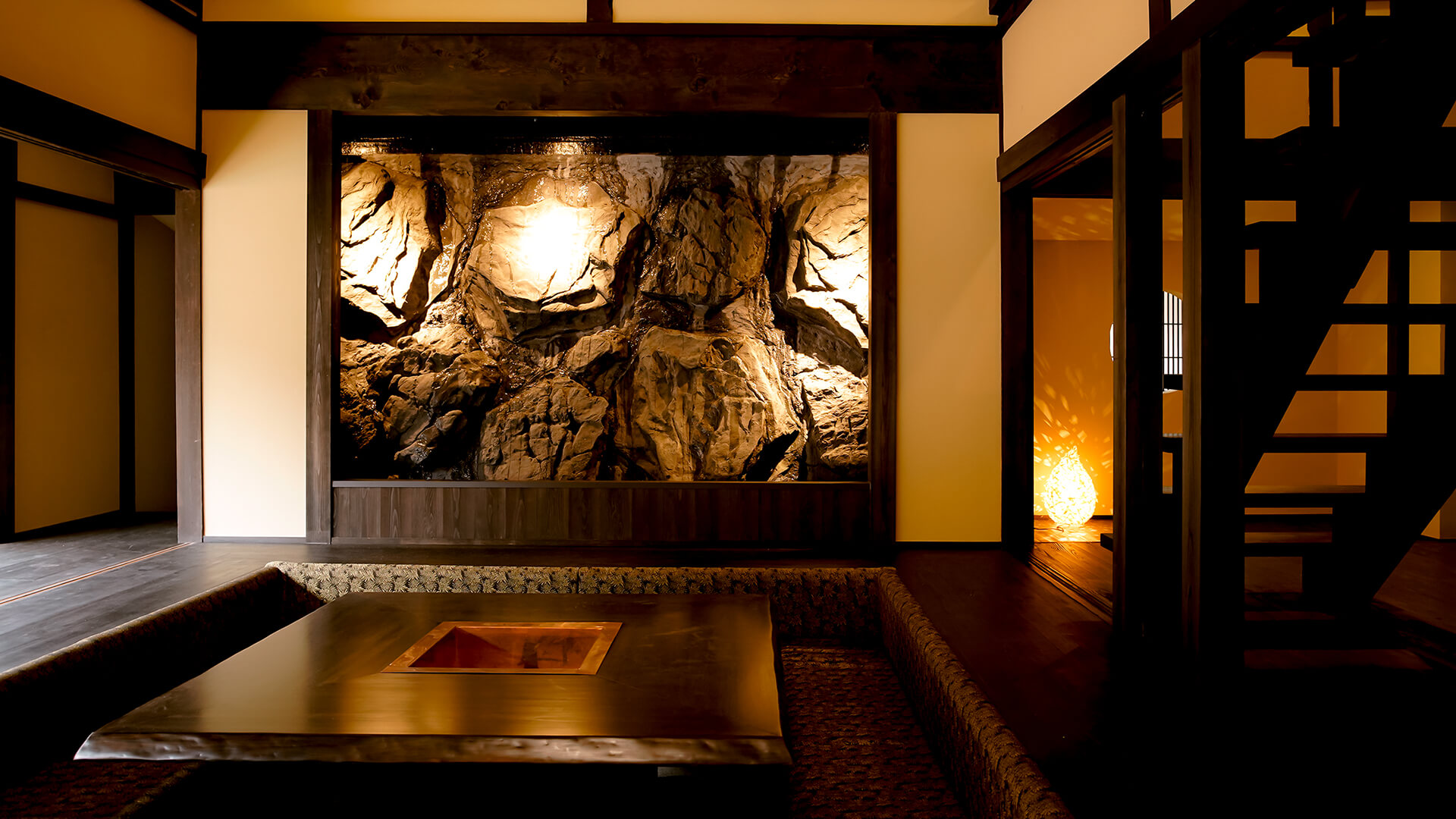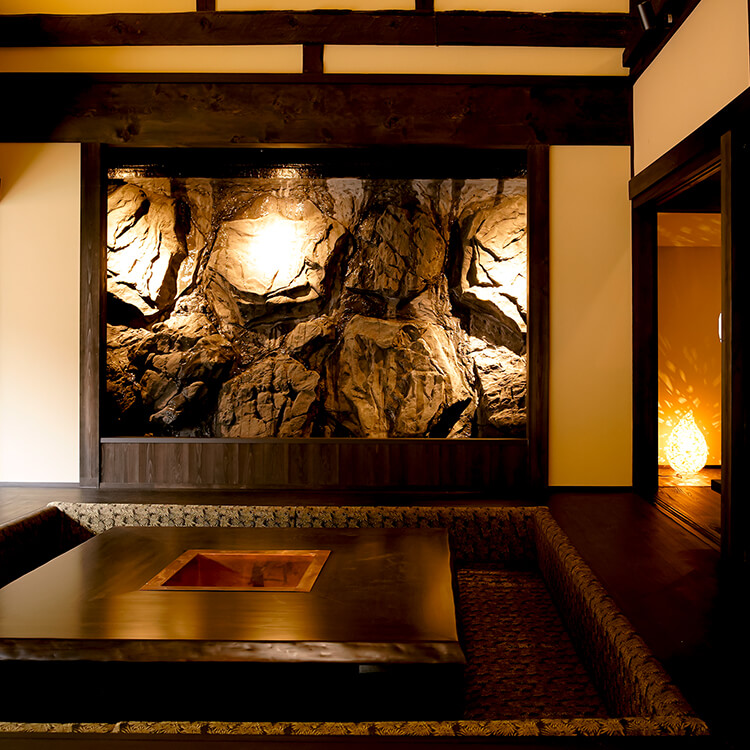 Put on traditional Japanese garments, have a bespoke dinner with a geisha, watch a Noh theater performance on a private stage, learn the way of the sword and put your skills to the test in a staged fight with a ninja... All in one place.
For most travelers to Japan, cultural experiences are scattered all over, and time and energy are lost in getting from one experience to another.
Imagine being in a peaceful Zen meditation for an hour, but you are soon back on a train into a bustling city, unable to relax.
At NEOLD Private House, we want to make sure the magic is not broken.
By bringing the cultural experiences all to one private location, guests can be fully immersed in the activities, yet be completely relaxed in a private location.
Choose from an all-in stay at NEOLD, or a day trip to enjoy selected experiences privately.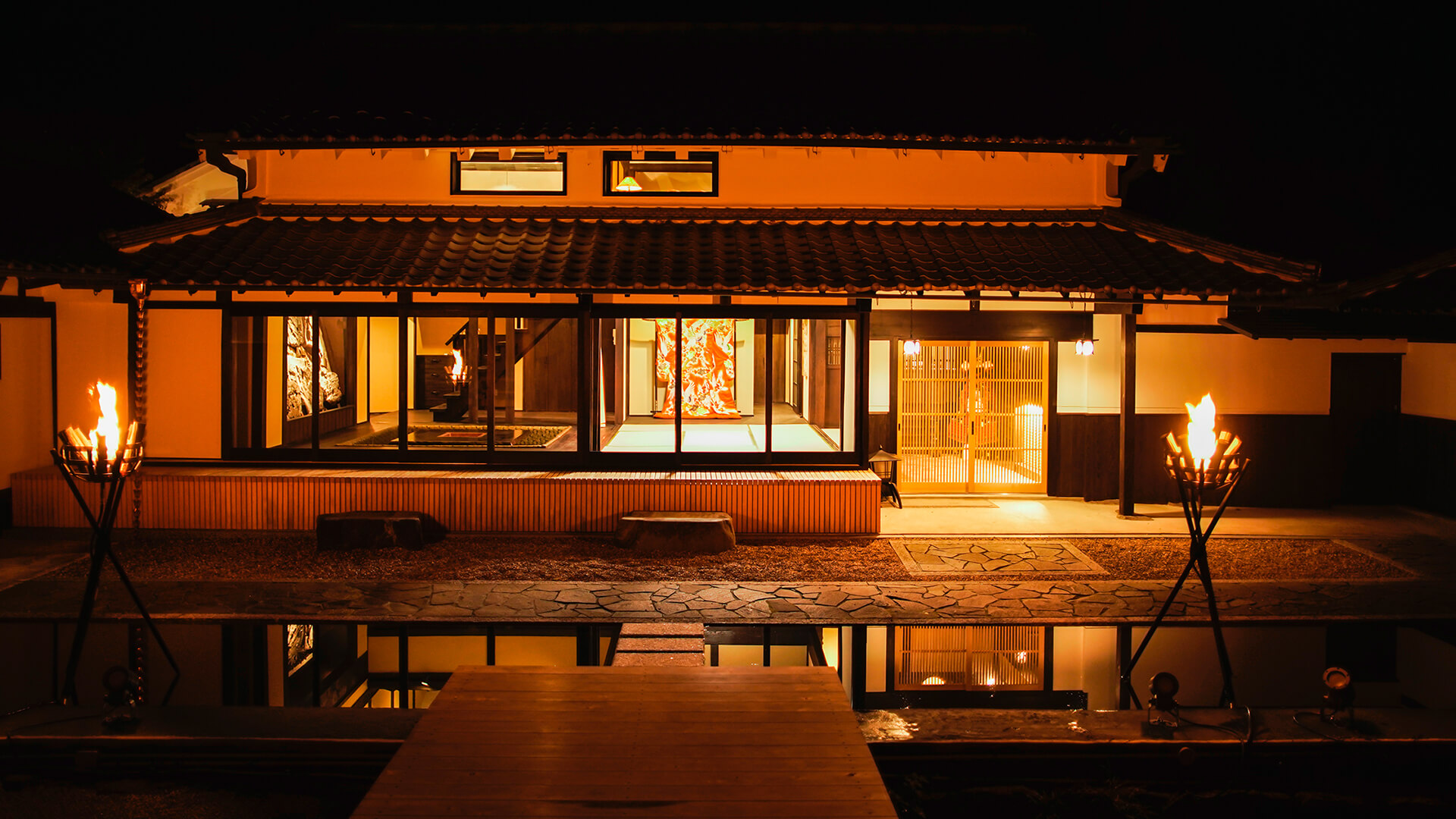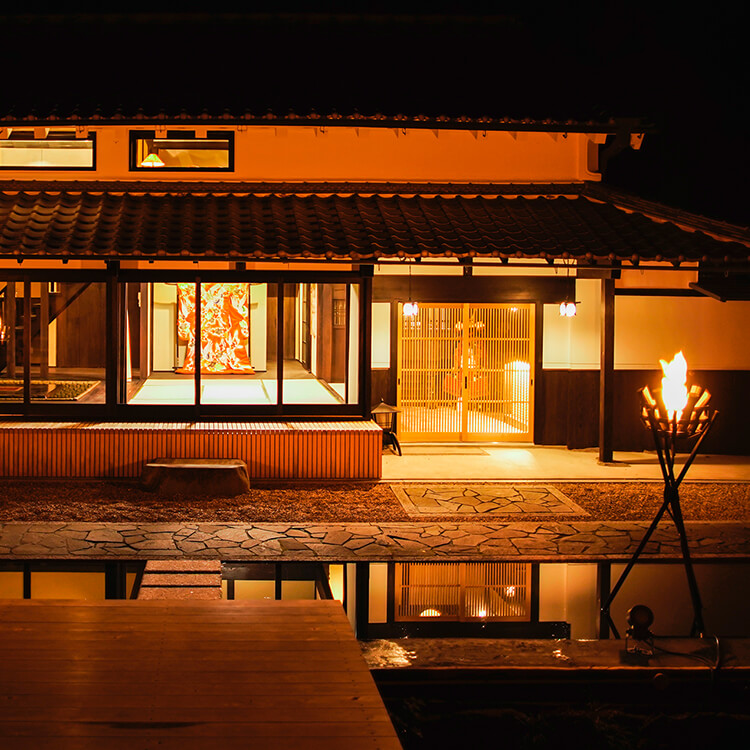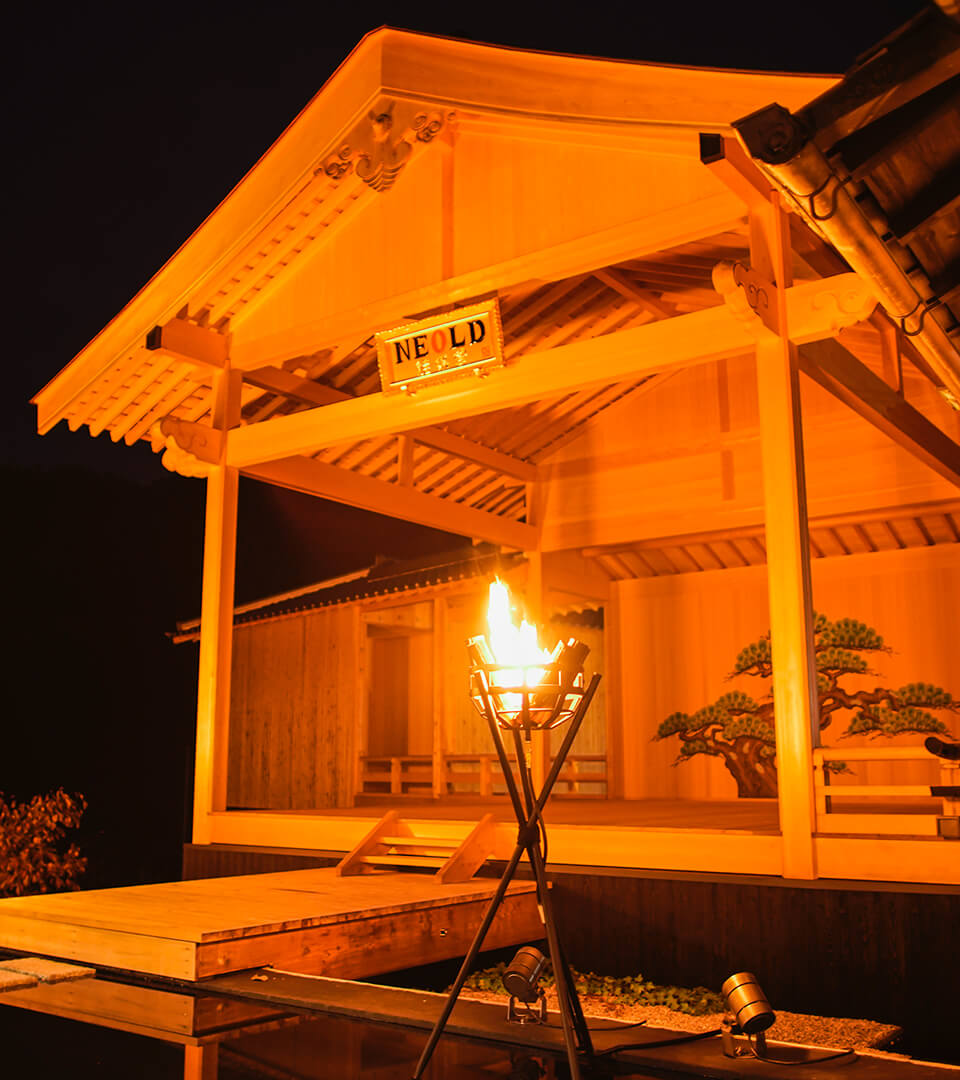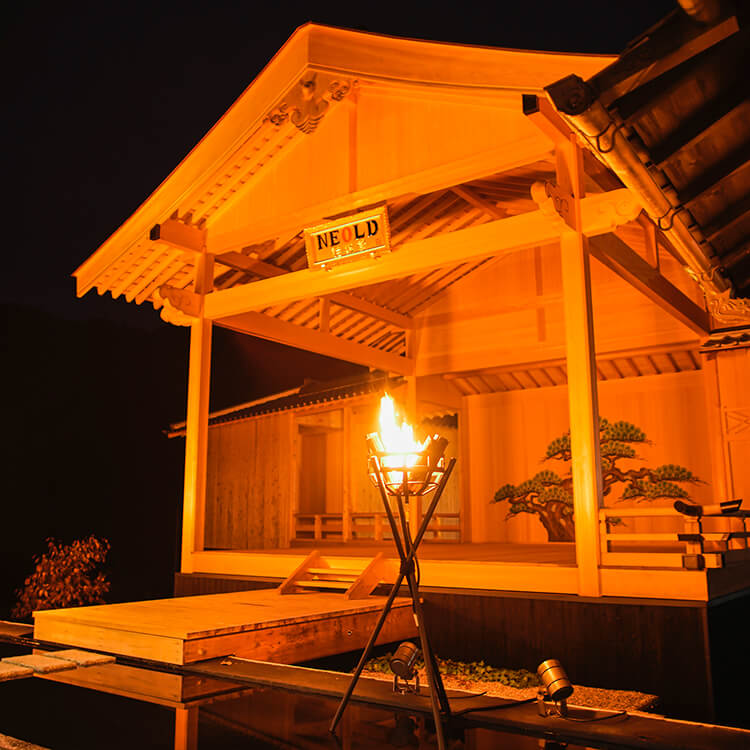 Noh Stage
Initially, Noh performances were sponsored mostly by shrines and temples, so Noh stages were erected outdoors in their yards. Noh stages are open with only one wall on the back of the stage, therefore stage lighting relies mainly on direct sunlight or its reflection.
Over 400 years ago during the Edo period, under the influence of Shogun Tokugawa, the performing art gained popularity and Noh stages began to be common sight within the personal gardens of highest-ranking officials, before gradually moving indoors.
NEOLD's Noh stage, constructed in the spirit of old Japanese tradition, makes it possible to intimately enjoy the essence of Noh, Kyogen, and Kabuki with the hills of Yoshino Mountain in the horizon - an exceptional experience you cannot have anywhere else in the world.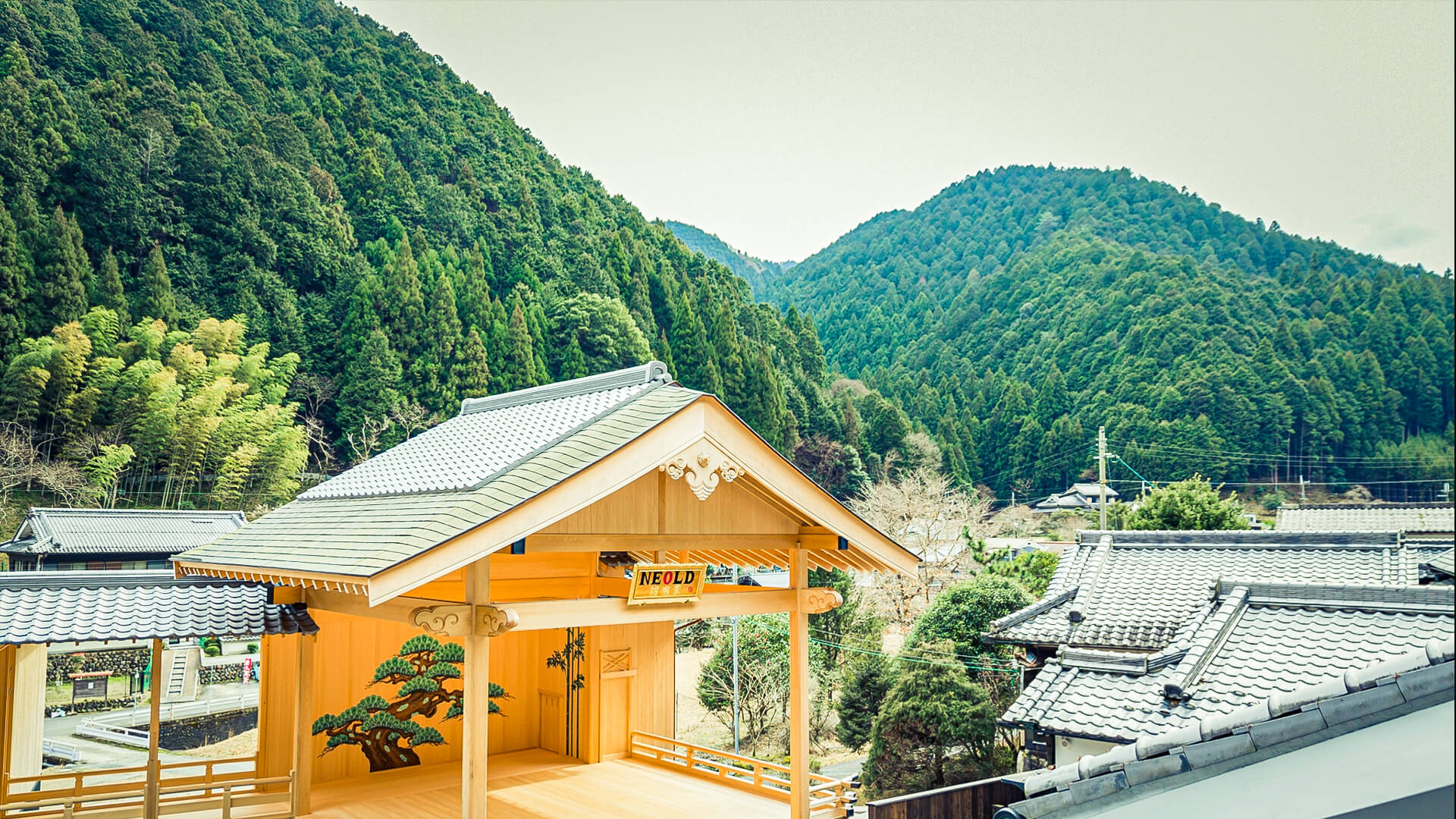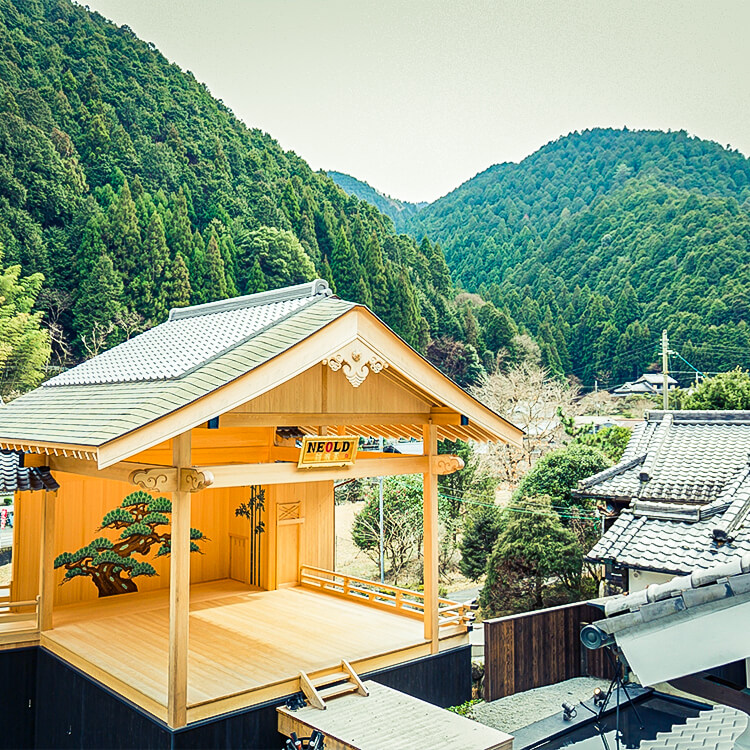 Roof Deck
A luxury private holiday isn't complete without a panoramic viewpoint.
Take a drink out to the deck, revel in the majestic mountains of Yoshino and the endless starry night sky. From this vantage point overlooking the traditional gray tiles on the roof and Noh stage, one might even spot a ninja or two lurking in the shadows.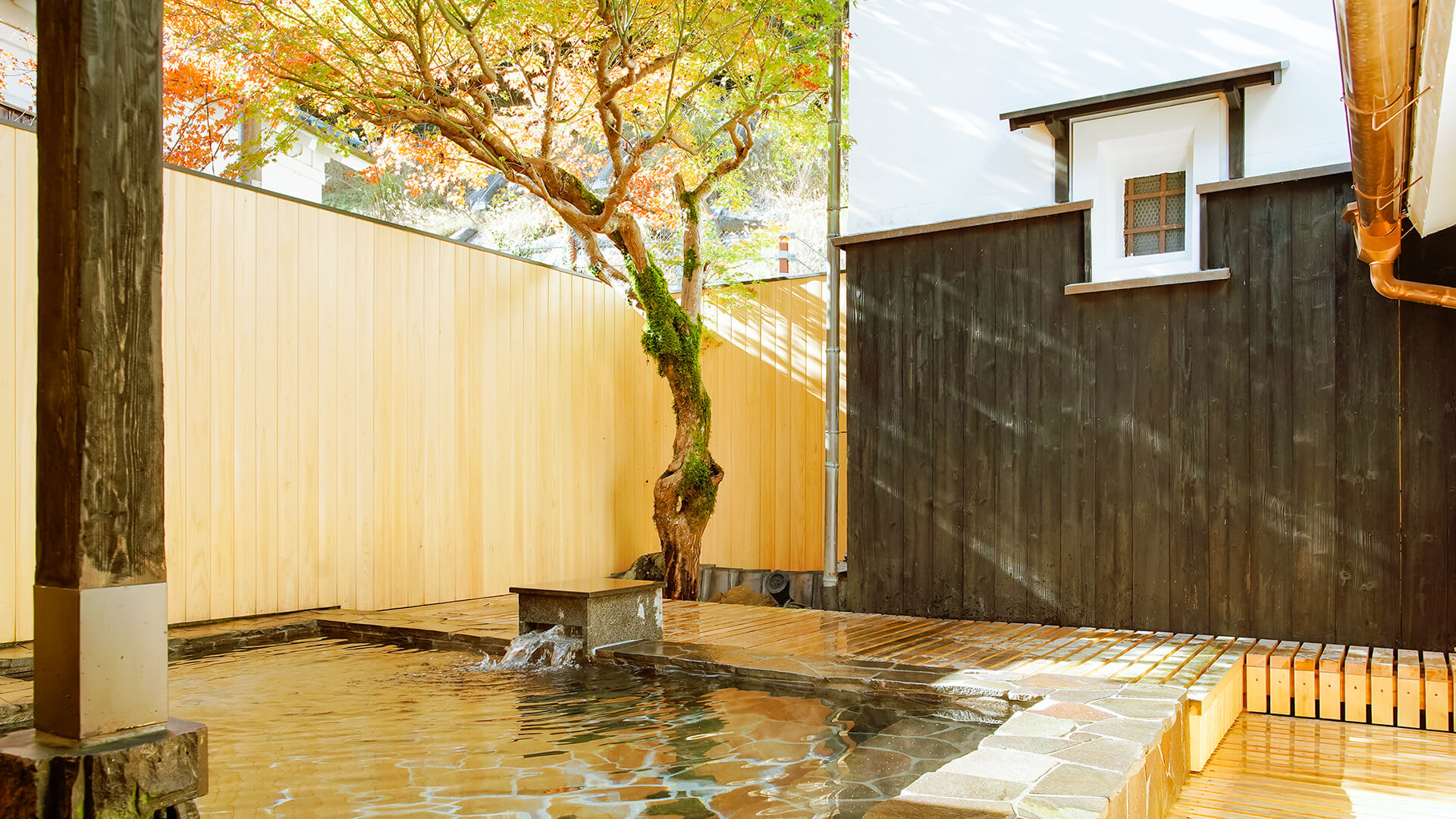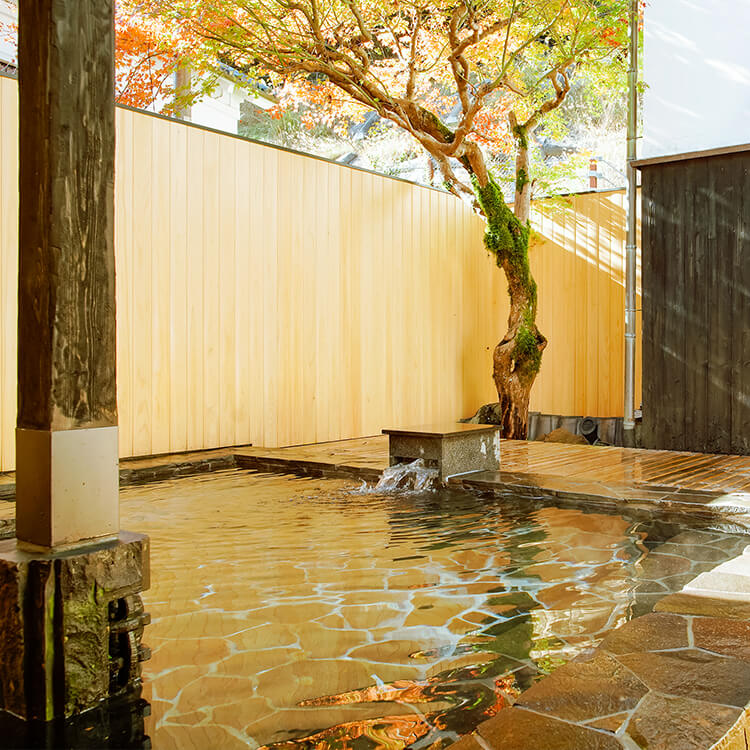 Rotenburo (Open Air Bath)
The rotenburo is a private outdoor bath, where one can soak and feel the tension from day-to-day life being stripped away, replaced by the soothing ebb and flow of the bath.
Breathing in the crisp air of nature and gazing at the trees under the vast sky - almost as if in a private onsen out in the woods.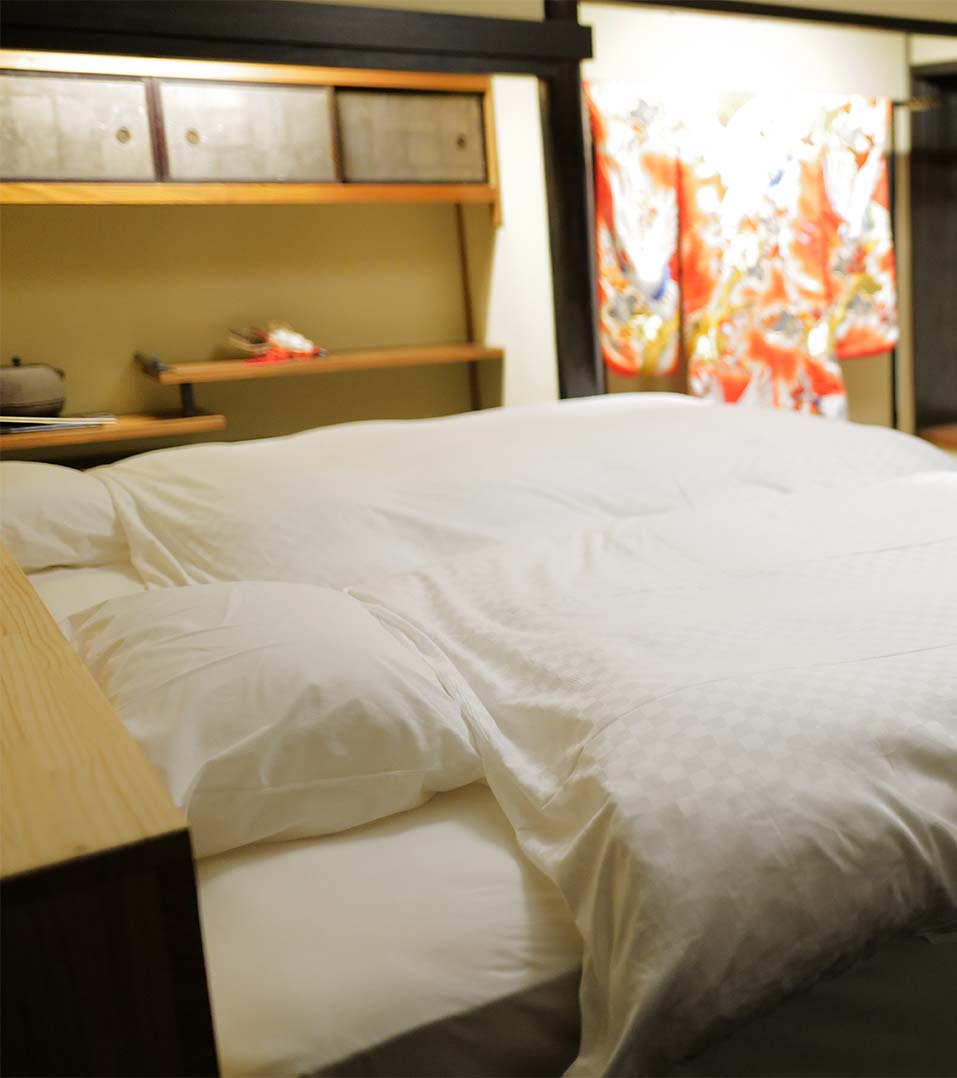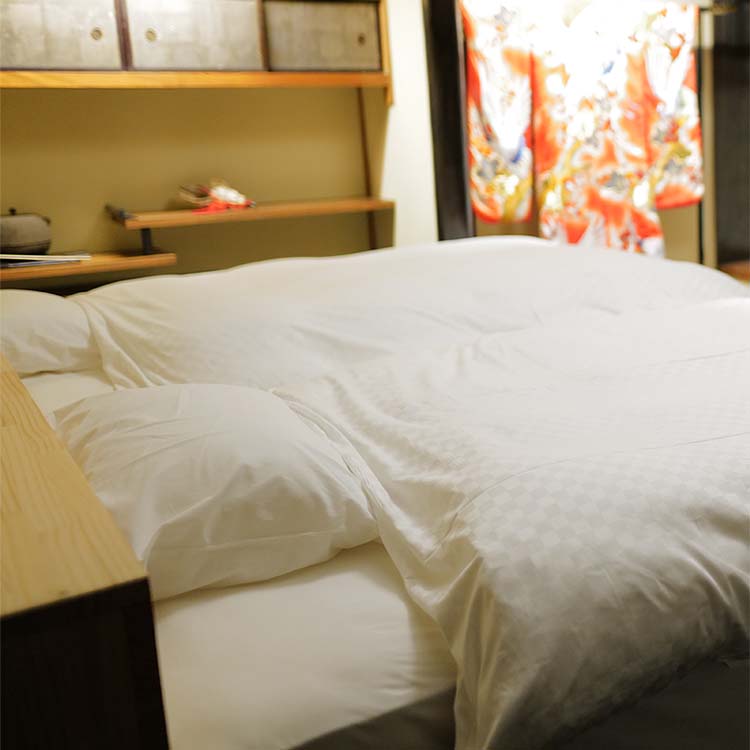 Bedroooms
NEOLD Private House offers both Western and Japanese style bedding options in three separate spaces. Enjoy full privacy in a detached building with an en-suite bathroom, or experience sleeping on a futon atop a tatami mat.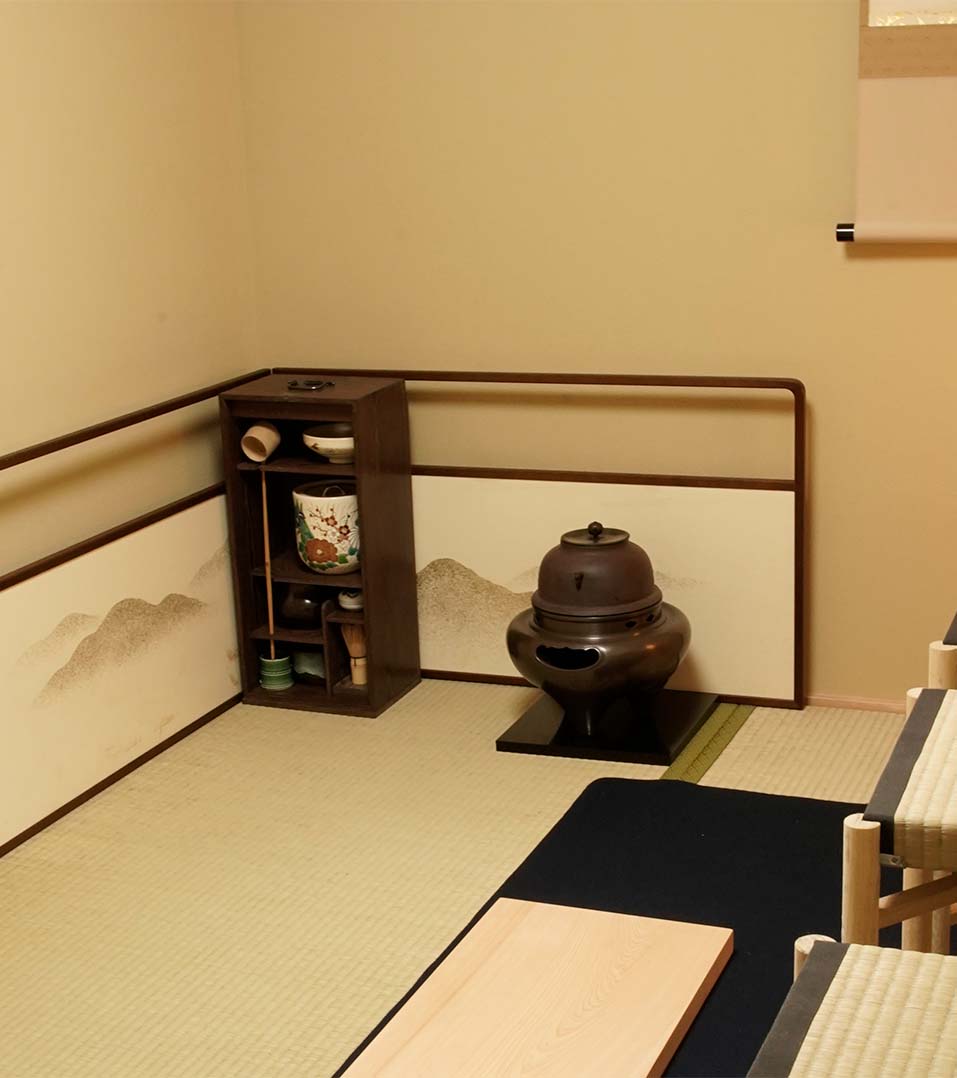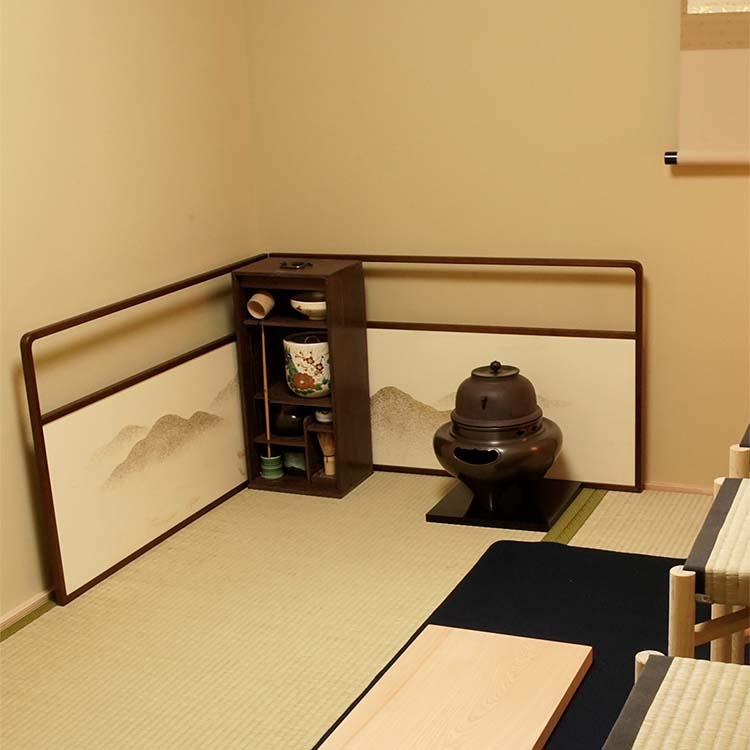 Tea Ceremony Room
Set up in the spirit of 15th century Japan, the tearoom is separated from the main residence space so guests can easily leave behind their everyday cares.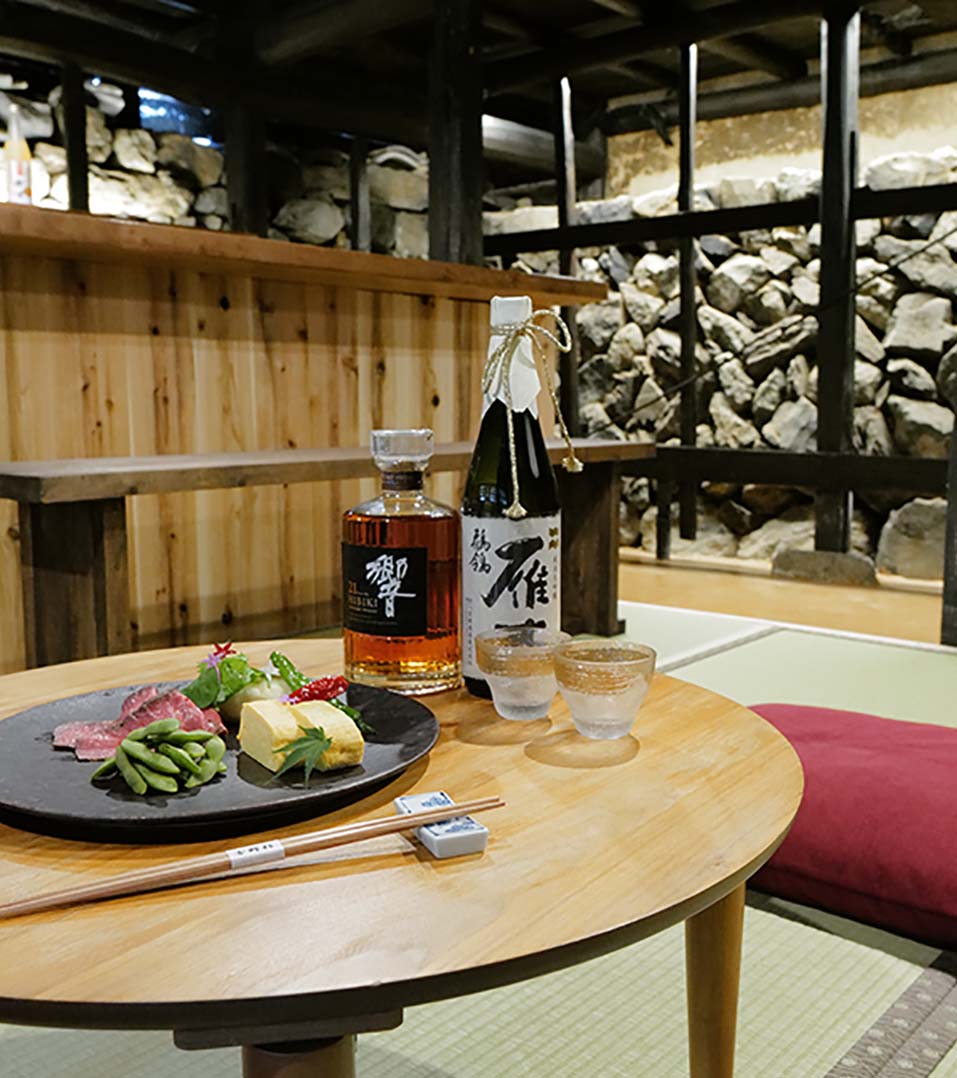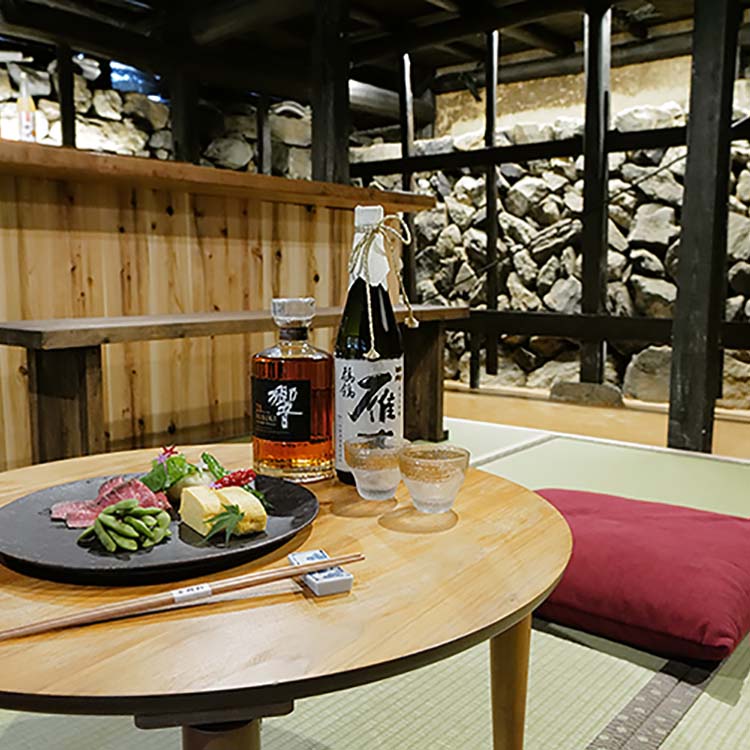 Bar
A hidden door in the detached bedroom leads you down a set of stone steps, revealing a hidden basement bar.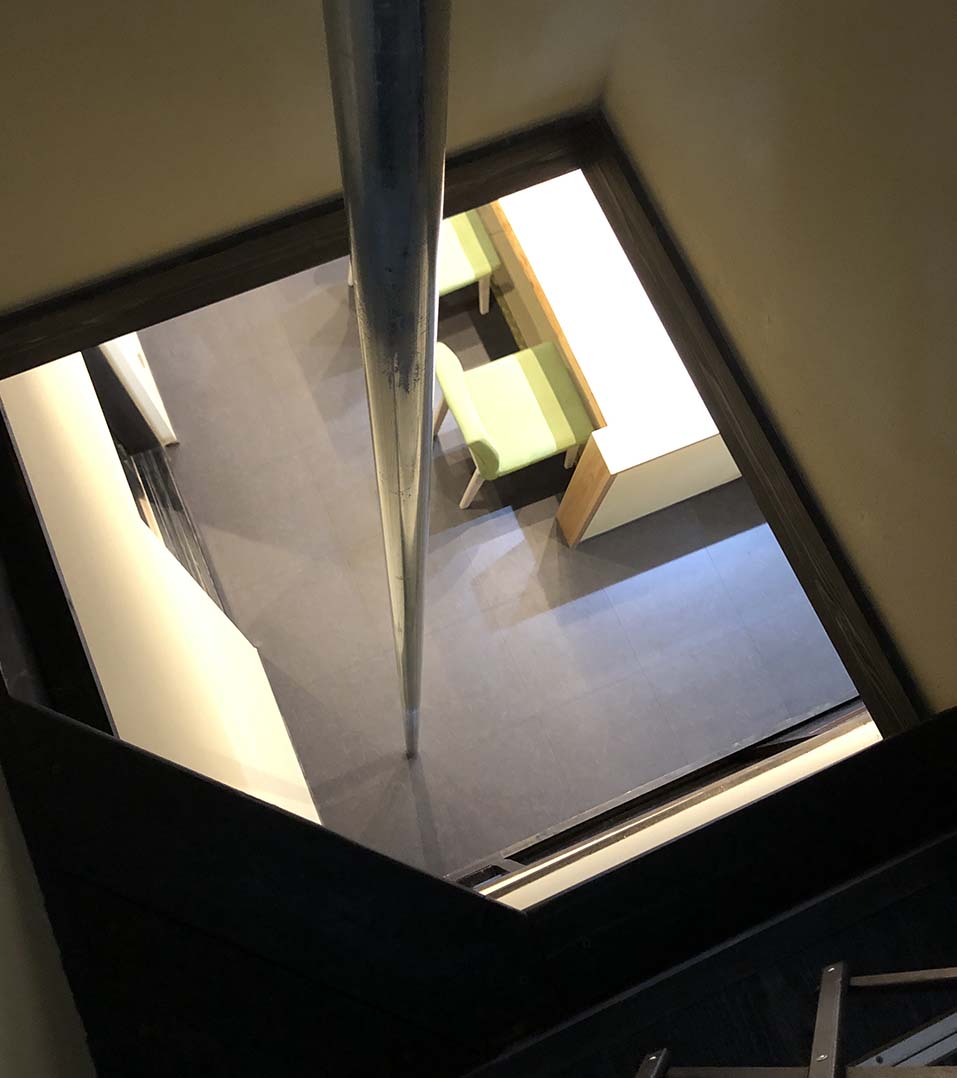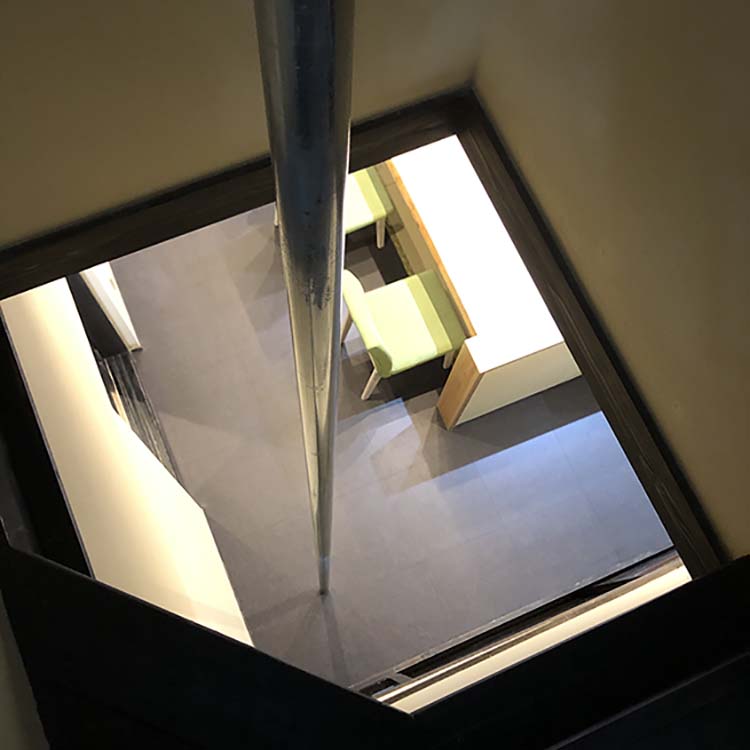 Sliding Pole
Another secret feature of the main building is a sliding pole from the second floor to the dining area.