132-2 Kisadani, Yoshino-chou, Yoshino-gun, Nara-ken 639-3442 Japan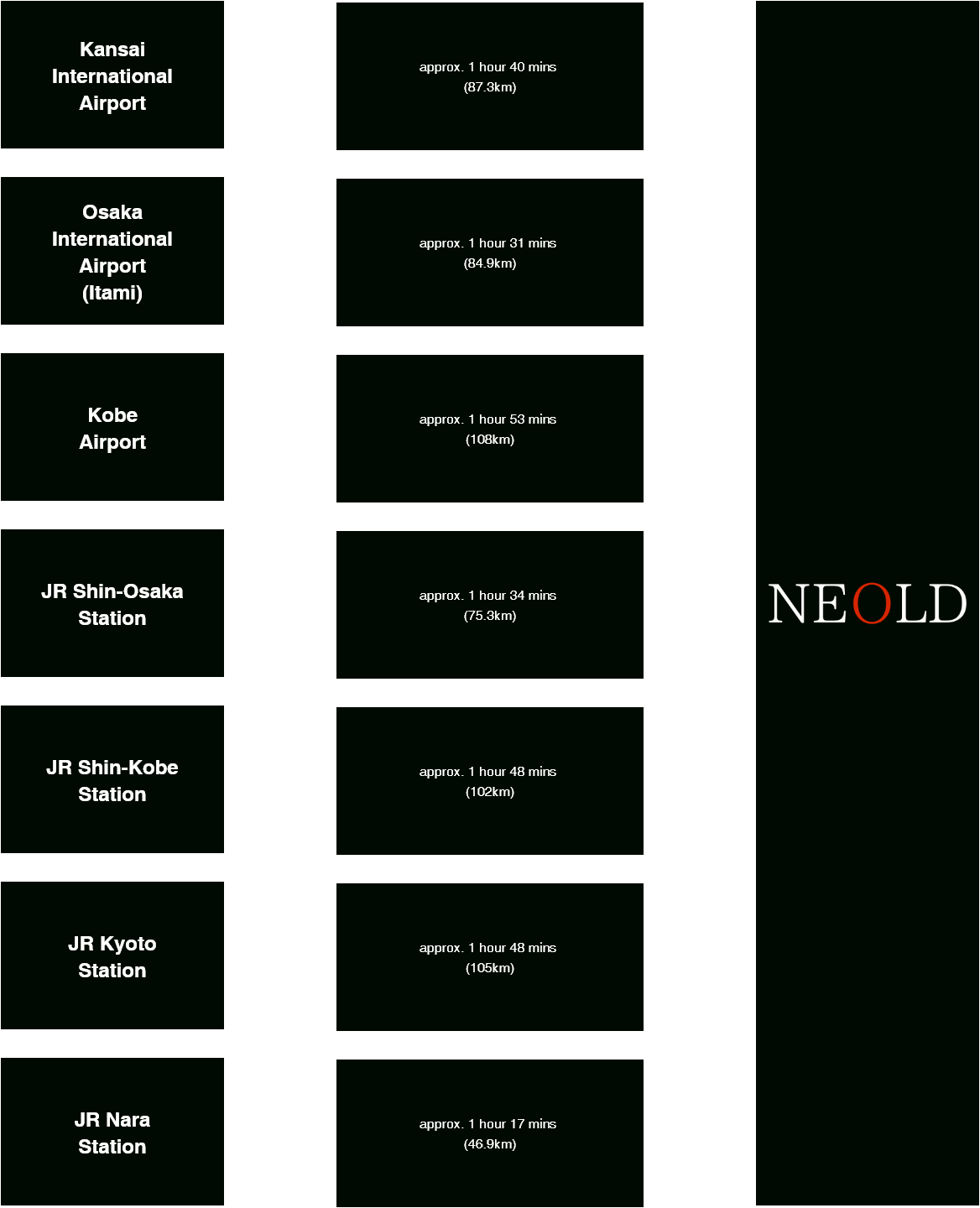 Kansai International Airport

approx. 1 hour 40 mins (87.3km)
Osaka International Airport (Itami)

approx. 1 hour 31 mins (84.9km)
Kobe Airport

approx. 1 hour 53 mins (108km)
JR Shin-Osaka Station

approx. 1 hour 34 mins (75.3km)
JR Shin-Kobe Station

approx. 1 hour 48 mins (102km)
JR Kyoto Station

approx. 1 hour 48 mins (105km)
JR Nara Station

approx. 1 hour 17 mins (46.9km)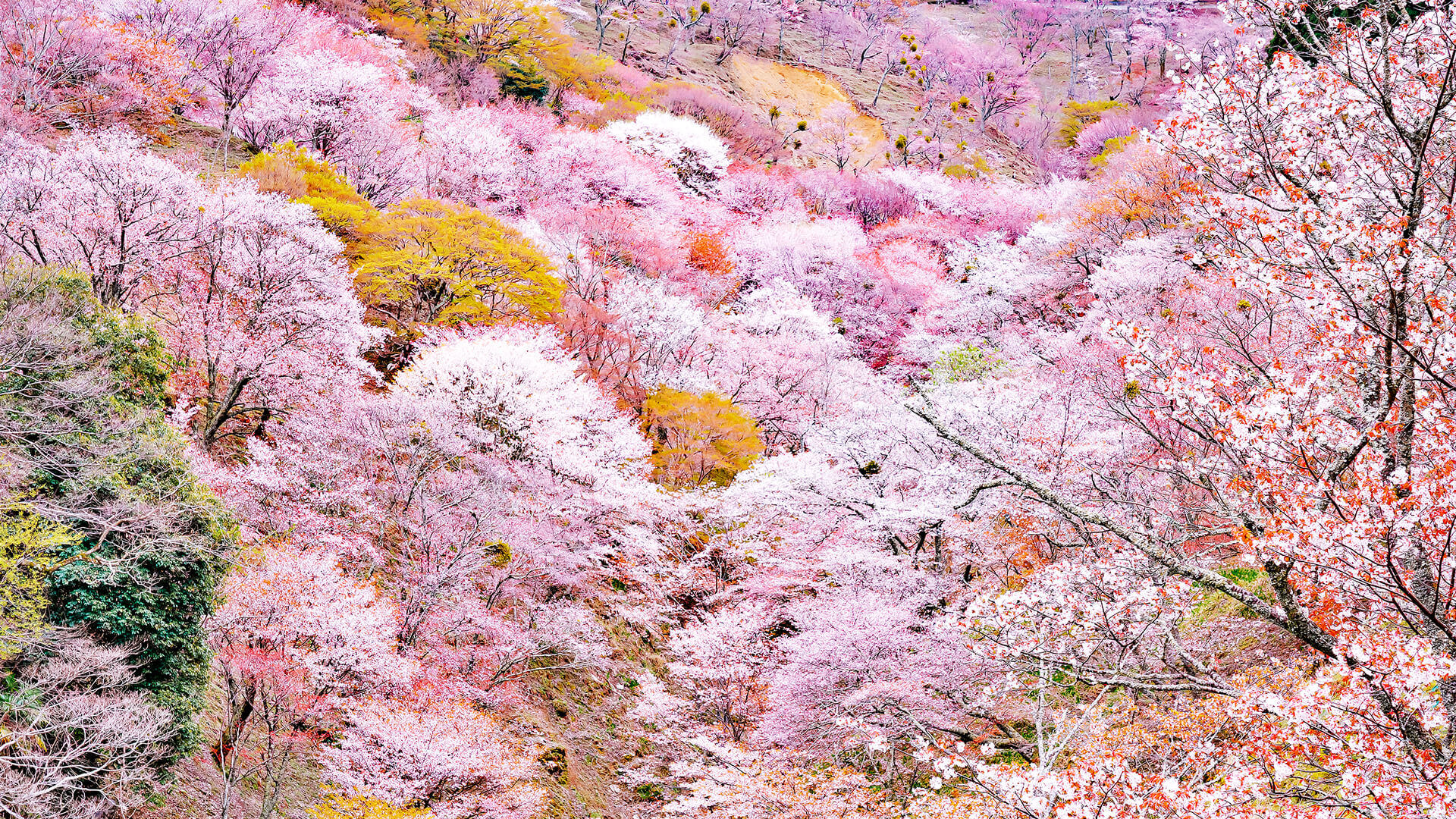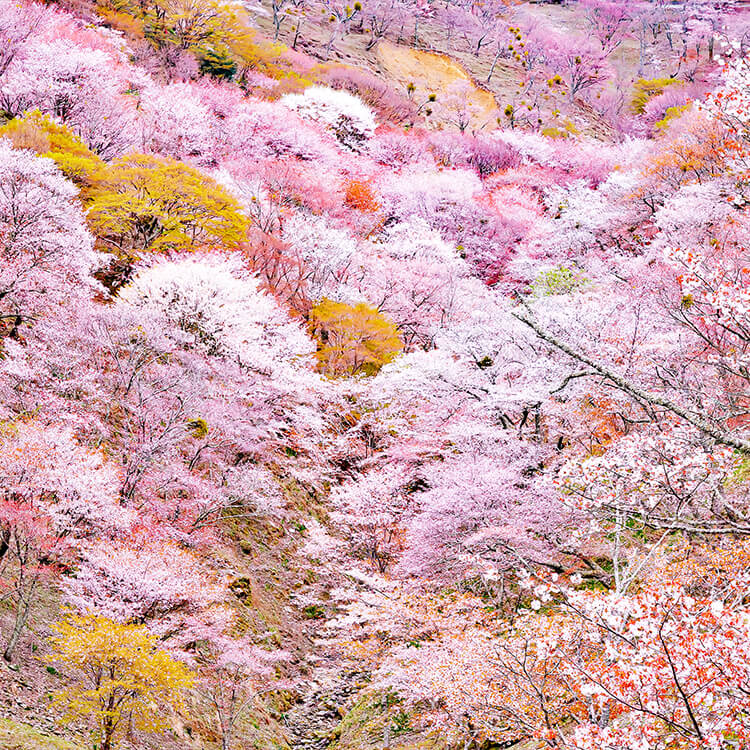 Mount Yoshino in Nara Prefecture is Japan's most famous cherry blossom spot.
It features over 30,000 cherry trees planted around the slopes which visitors can admire as they walk along the roads that lead up the mountain.
The trees are divided into four distinct sections: the Shimo Senbon which consist of the lower area at the foot of the mountain, the Naka Senbon in the middle, the Kami Senbon, or the trees in the upper section, and the final one at the summit, the Oku Senbon.
Yoshino also offers a rich history: as the base of the pilgrimage trail to sacred Mount Omine, Yoshinoyama has been a center of Shugendo mountain worship for many centuries.
In 2004, Yoshino, together with Mount Koya and Kumano, was designated a cultural UNESCO World Heritage Site named the "Sacred Sites and Pilgrimage Routes in the Kii Mountain Range". Let us take you on a private tour to uncover the hidden spots to view this legendary place.
The best place to see cherry blossoms in Japan.
Ask any Japanese the best location for viewing Sakura in Japan, and there is a fair chance that they will say Yoshino, whether or not they have visited the place.