Experience Options
Narimono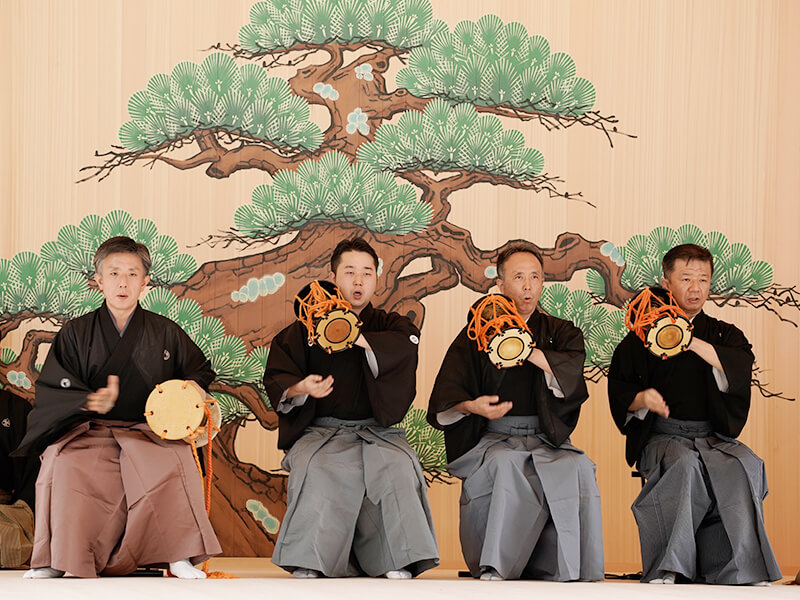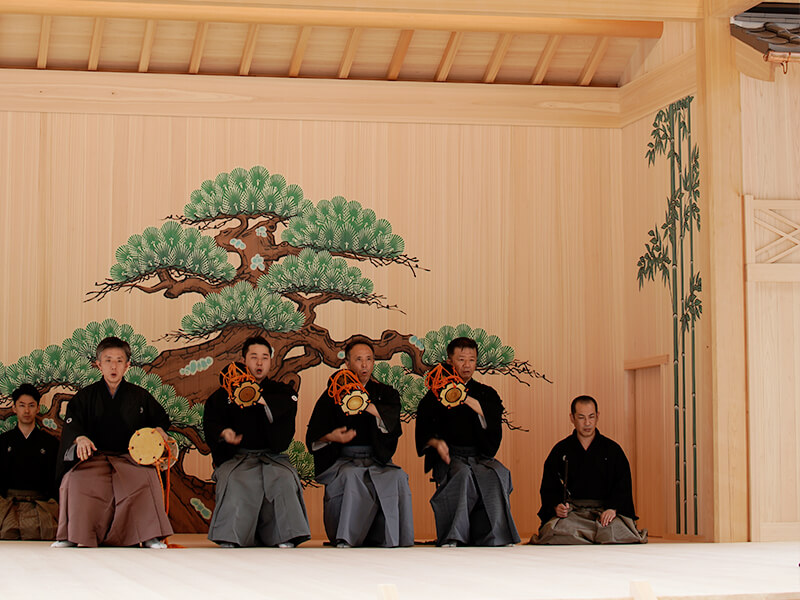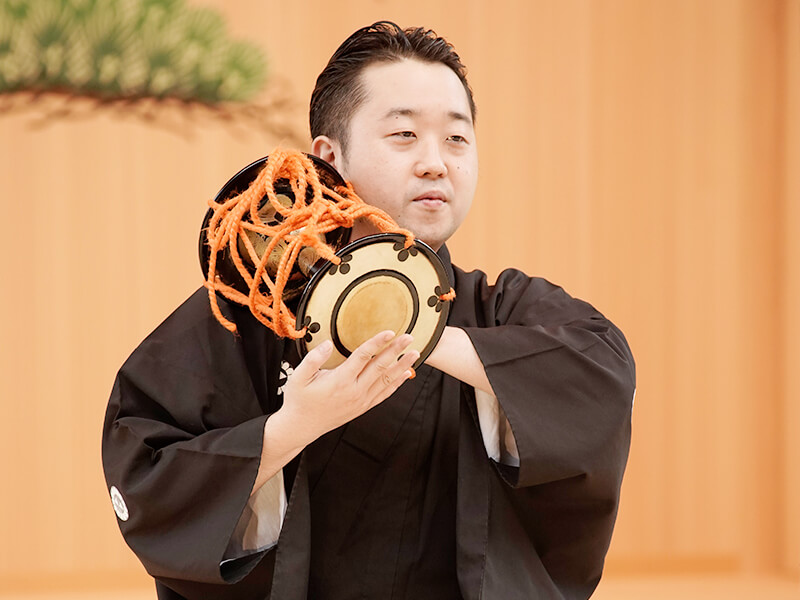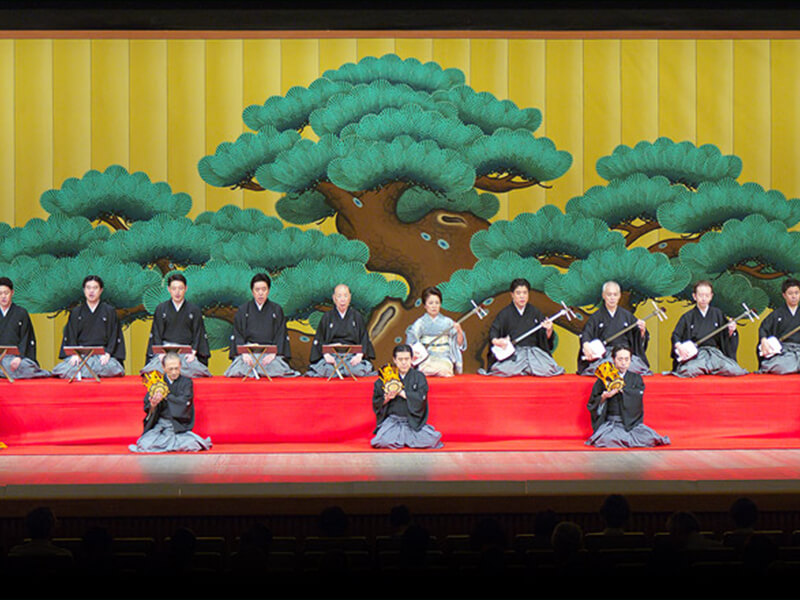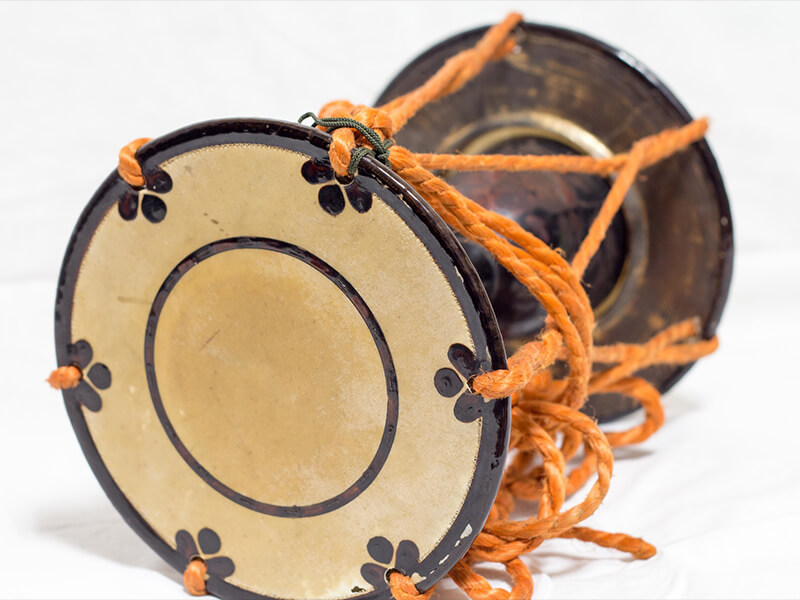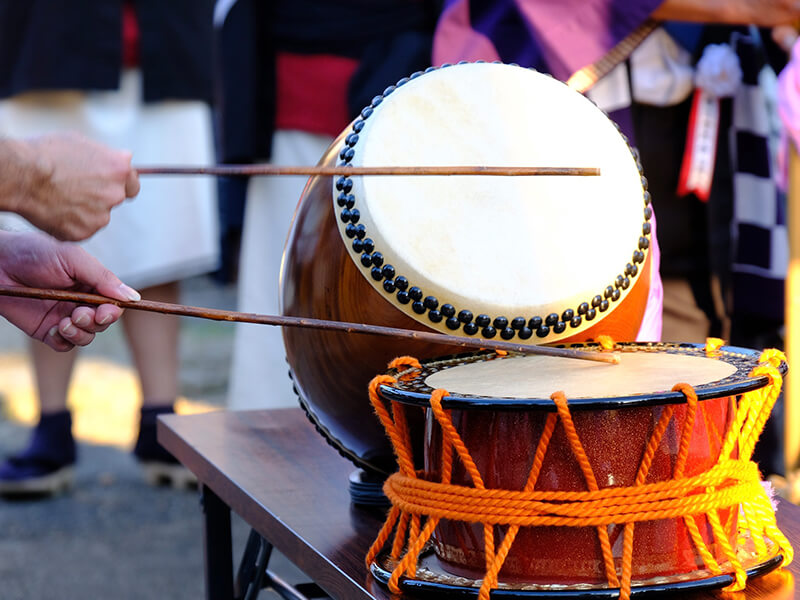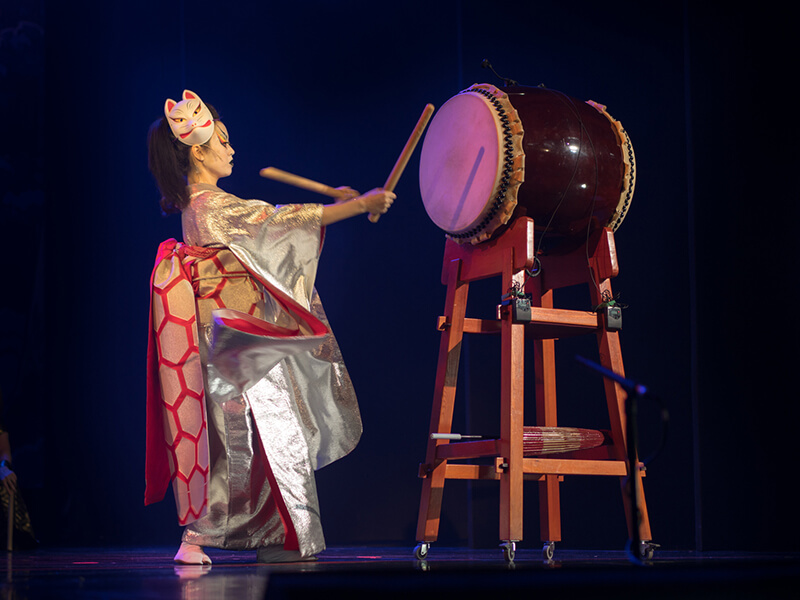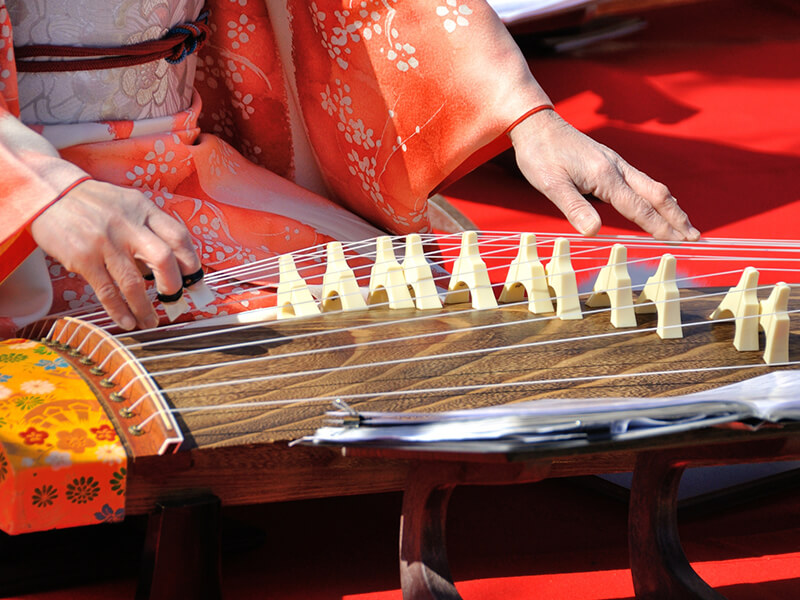 Narimono
from 886,600 JPY + tax
Narimono directly translates to "things that make sounds" and commonly refers to the flute and percussion ensemble in kabuki.
Traditionally, six instruments are reserved for men (the flute, cymbals, wooden clappers, large drum, gong, and small drum), and three for women (The Koto, Shamisen and Kokyu).
"Many of these instruments take their origins from the mainland of Asia and were introduced to Japan as instruments of Buddhist ritual."

Price List (in Japanese Yen)
Narimono Performance (4 performers)
Japanese taiko, hand drums, flute, and shamisen
886,600 JPY + tax