Experience Options
Noh
Kyogen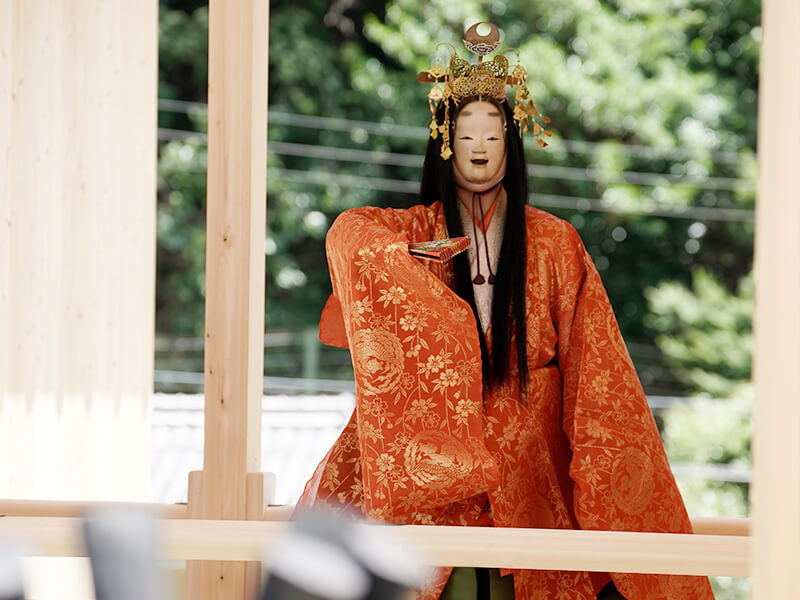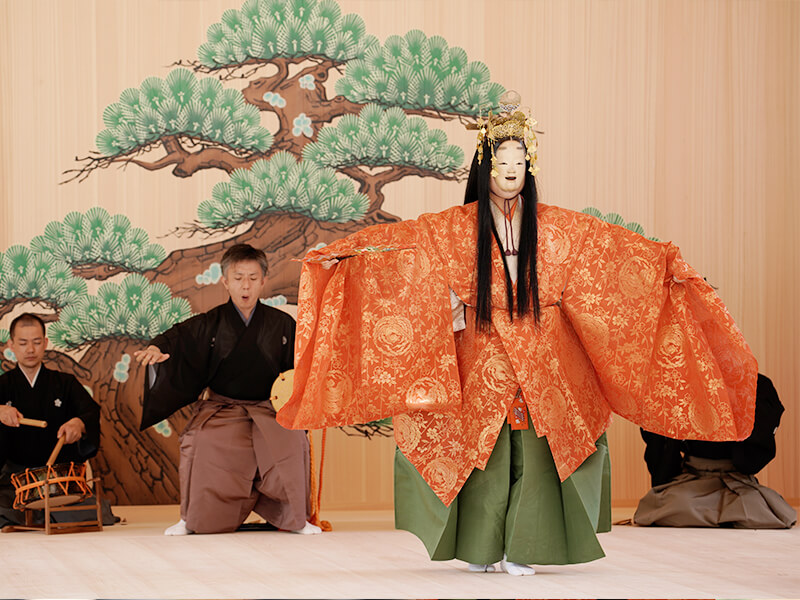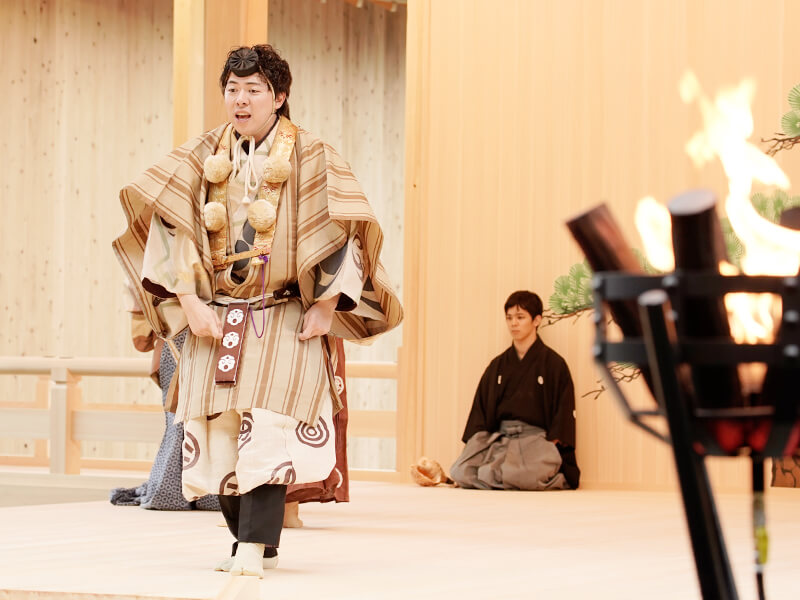 Noh
Kyogen
from 715,000 JPY + tax
Yoshino has been the sacred place of origin of Noh - Japan's oldest performing art - since the Muromachi period (1336-1573). Noh is an Intangible Cultural Heritage of Humanity that has been passed down from generation to generation, unchanged from its original form.
Both Kyogen and Noh share roots in sangaku, the original rituralistic performing art. The difference is that kyogen is has a conversational style and is connected with comedy.
NEOLD Private House boasts an authentic Noh Stage, which makes it possible for audiences to enjoy a private Noh performance with a variety of other events on location in Yoshino.
"Noh is a total art form comprised of drama, music and dance elements."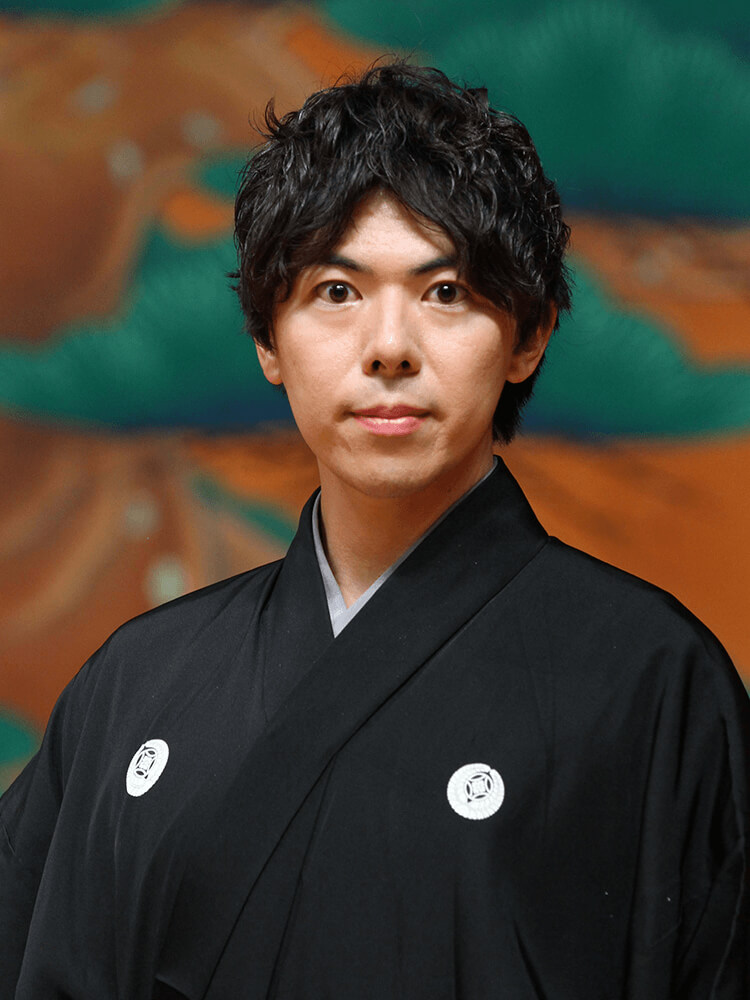 Nomura Taichiro
Kyogen Performer
Studied under Nomura Mansai
Nogaku Performers' Association Member

Price List (in Japanese Yen)
Noh
from 450,000 JPY + tax
Kyogen
from 450,000 JPY + tax