Experience Options
Tea Ceremony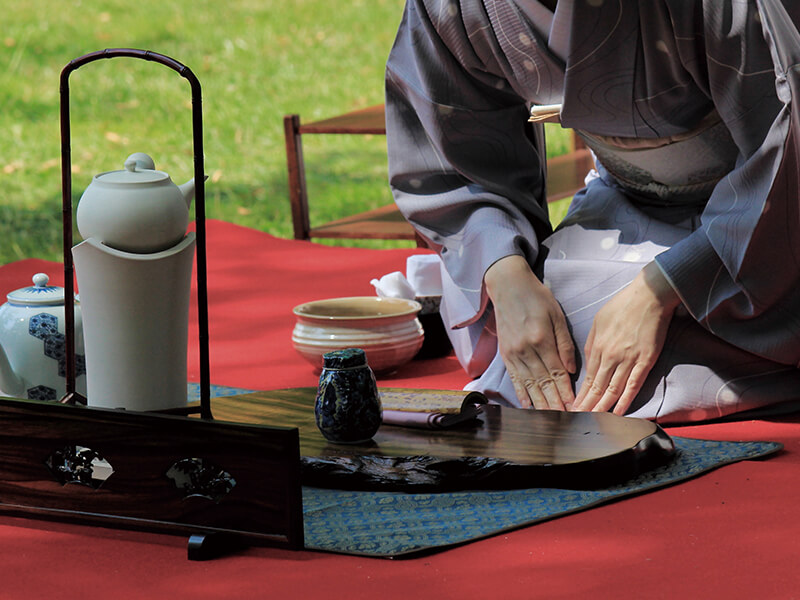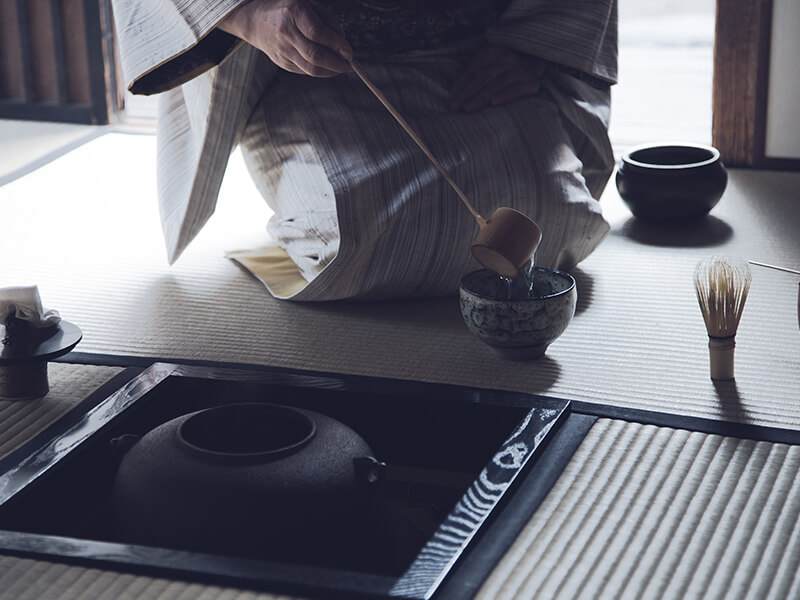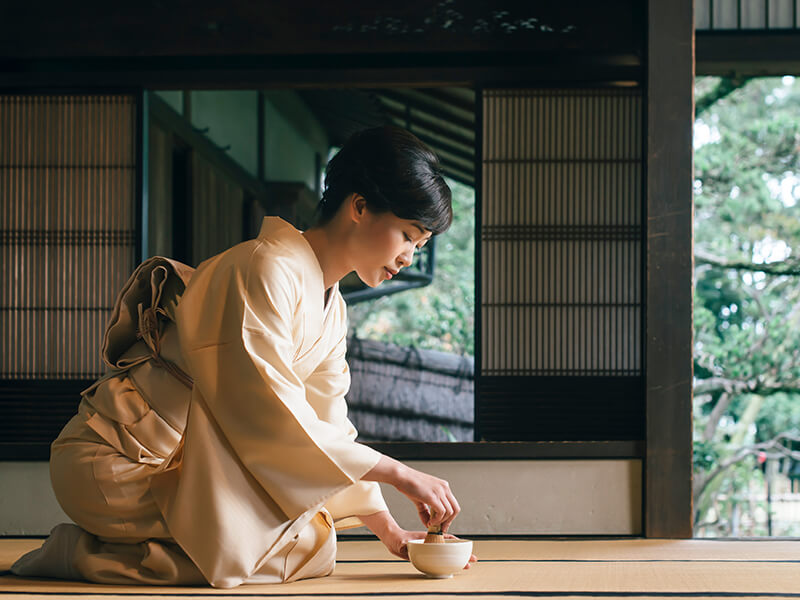 Tea Ceremony
from 343,200 JPY + tax
Sado, the art of tea, came from China in the 12th century, and has evolved to become a symbol of sophistication.
Nowadays, the Japanese Tea Ceremony is a way to honor friends and to adopt a humble attitude. Its rules and rituals may seem elaborate, but the essence of the Tea Ceremony is simple and beautiful.
Nodate is similar to Sado but is held outdoors. Connect with nature with a tea ceremony outside and appreciate the ephemeral beauty of nature.
"Slow down, breathe, and take the time for yourself in this meditative practice."

Price List (in Japanese Yen)
Private Sado Lesson (150 mins)
An in-depth comprehensive tea ceremony.
343,200 JPY + tax
Outdoor Nodate Tea Appreciation (120 mins)
Enjoy high quality tea in an outdoor tea ceremony setting.
Only available in spring and autumn.
414,700 JPY + tax